Missiles presumably fired by Israeli jets have struck targets on the strategic mountain of Tal al-Hara in the Daraa province of Syria, state media has reported. There are reports of explosions on the ground.
News of the attack came shortly after 1:30 am local time on Wednesday. No casualties were reported, only material damage.
Tal al-Hara is the highest point in the Daraa governorate and overlooks the Golan Heights, which Israel occupied in 1967 and annexed in 1981. Israel has struck the strategic location before, firing a number of missiles at Tal al-Hara on June 12. Syrian authorities said they shot down several of them, but some got through and caused material damage.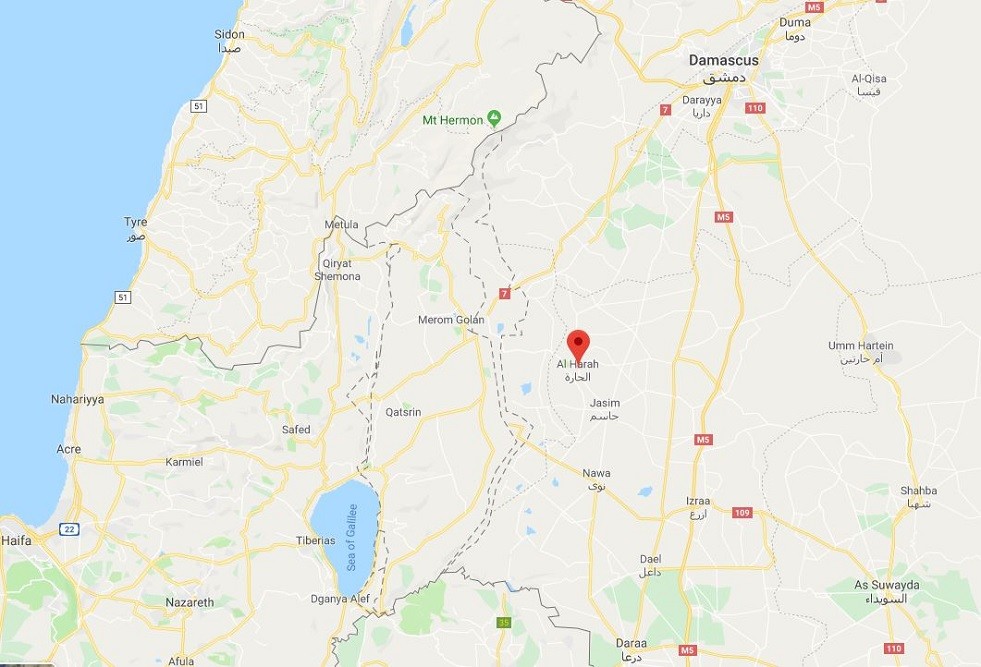 The Israeli military does not usually comment on airstrikes against Syria, with the official line in Tel Aviv being that they are part of defending Israeli national security by any means necessary. PM Benjamin Netanyahu has vowed to continue attacking "Iranian" forces in Syria – including the local Hezbollah militia, backed by Tehran – which are helping Damascus against militants and Islamic State (IS, formerly ISIS) terrorists.
WATCH FOX NEWS LIVE AT BLAZINGPRESS – CLICK HERE
Syria has condemned the attacks as a violation of its sovereignty and said they boost the morale of the remaining terrorists. Damascus has repeatedly urged the UN to put an end to Israeli strikes and intervene to stop these violations, without effect.
Please follow and like us: